Quick tip: If you are reading on your phone turn it sideways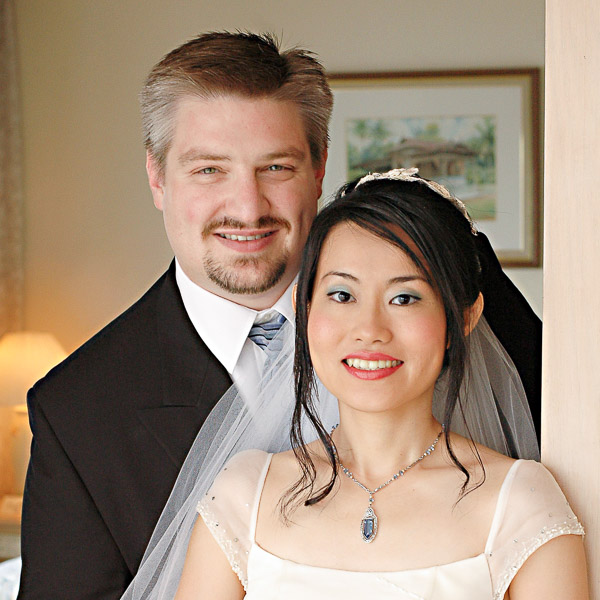 Jason and Bernie (North Carolina)
We hired Grant to photograph our wedding day and, frankly, we've never seen another couple have photos that even come close to the quality that Grant produces. The wedding day experience with Grant and his partner was extraordinary and superlative and posing for them was quick, easy, and painless, not interfering with the activities of the day in the slightest. The resulting photos and printed books were a cut above simple professional quality. I'd hire him again in a heartbeat, and so should you."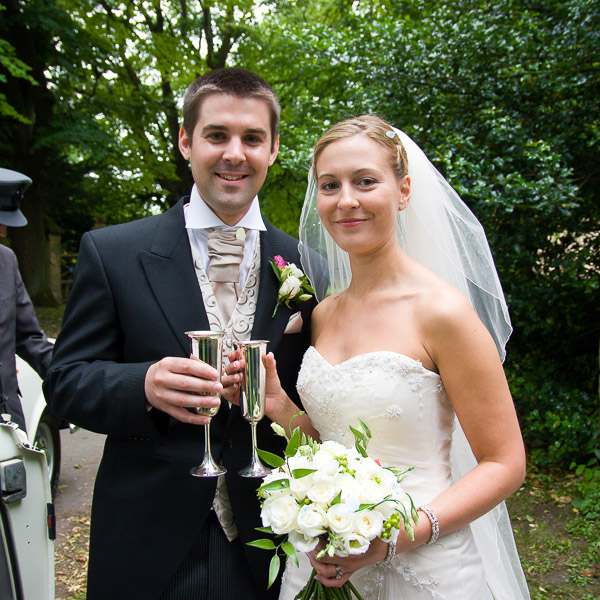 Mark and Liz (Nottingham, UK)
"We've had a quick look at the pictures and have been delighted! Mind you, we knew we would be, and wouldn't have "imported" our favourite photographers otherwise! Everyone I spoke to was so impressed with both of you, both your professionalism and friendliness made a superb impact. Liz's folks think the pics look like something from a professional magazine, and my Dad (who is a tough customer) is singing your praises. Grant works tirelessly from sun rise until long after other wedding photographers would have disappeared. Highly recommended."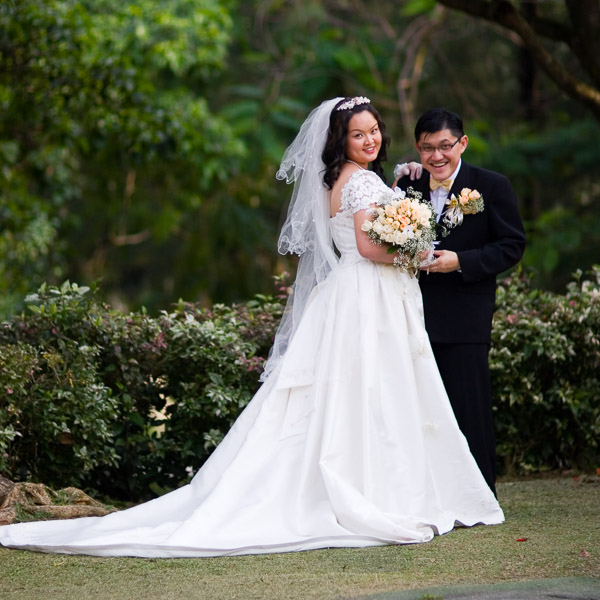 Albert and Grace (KL)
"My wife and I highly recommend Grant Corban as your photographer. He is the best…period. Without much effort on our part, Grant was able to capture some of the most beautiful shots during our wedding. I have a physical defect on my back and a pretty pronounced hunch… but I don't know how Grant did it… in all his photos of me… I appeared terribly handsome! Ahem. Well, like we have affirmed… he is not just one of the best photographers but he is the BEST!"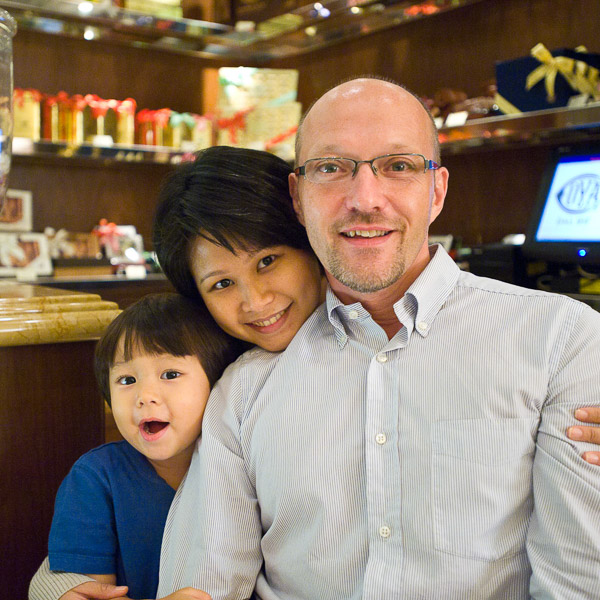 Robert and Nicole (KL/Singapore)
"Your wedding day is one of the best days of your life. To capture such an event is a challenge as you only get once chance! We asked Grant to cover our wedding day. We were delighted when he was available as he's in such demand.. I can say without fear of contradiction that the resulting photography was just outstanding. I had reviewed other wedding photographers work prior to hiring Grant and nothing comes close to his ability to capture the moment. And it's those moment's that make all the difference between a "run of the mill, standard" set of images and images that tell a story, capture the emotion and enable you to relive the experience over and over again. I wouldn't hesitate for a single second to recommend Grant in any photographic scenario. He know's what he doing, and delivers amazing results. Great Job.! And to top that off, he's a great guy to work with!"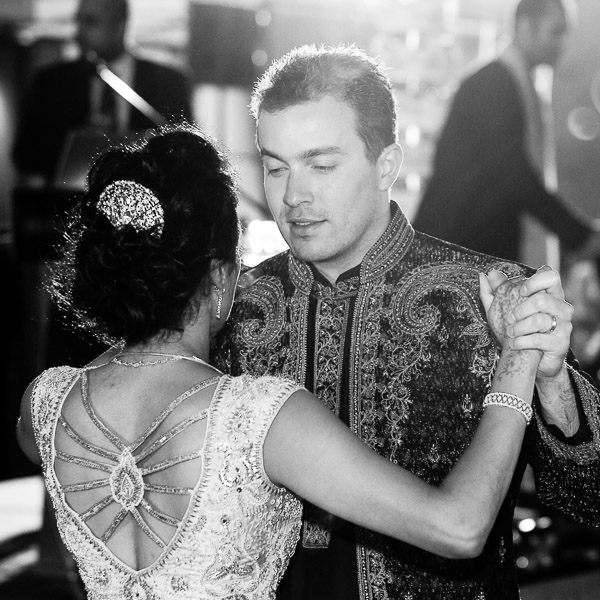 Jonathan and Sherina (KL)
"We chose Grant as our wedding reception photographer as he came highly recommended by friends and family and when we met him to discuss our needs we were put immediately at ease as we knew he understood our needs for the type of photography we were looking for. He is passionate about his work, has an artistic flair and is able to capture and harmonize Eastern and Western cultures beautifully in his work, and delivered a stunning wedding album. We also recommended Grant to a friend based in the UK, and he and his team flew over and captured the wedding perfectly. I would recommend Grant if you are looking for someone to capture your wedding day beautifully and deliver an album that you will cherish for life."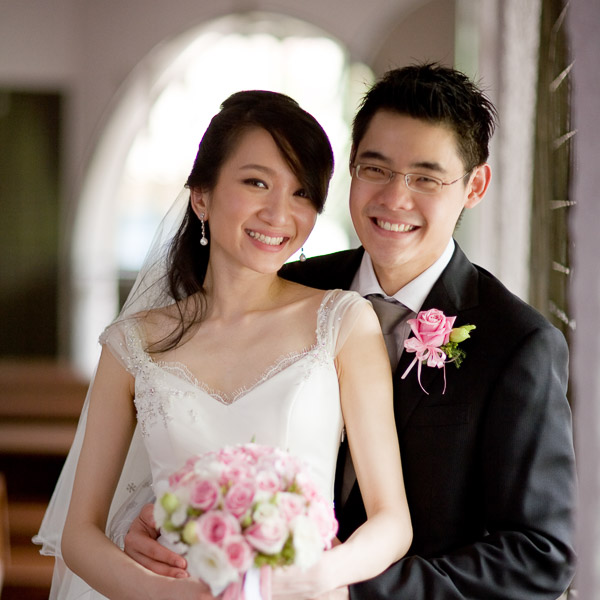 Adrian and Noelle (KL)
"Hi Grant, Just wanted to say thank you for your marvelous work on our wedding day! From the moment you arrived, not only did you two bring a terrific attitude and started snapping away, you guys also brought a sense of great fun and added to the heightened joy that I was already feeling. Together with my makeup artist and hairstylist in the room I had since I was a little girl, it felt like a great bunch of old friends who were just hanging out (hanging out on a special day!). And moments into that, I just didn't feel like you guys were there anymore, you were so 'invisible' and quiet with what you were doing. It is so essential that fantastic photographers are hired for a wedding. Although I made sure to savor every precious moment of my wedding day, the day did go by quickly and this was when you guys gave your very all! Looking at the slide show and photos just brings back wonderful memories, and so many photos managed to capture the laughter, cheers, stolen kisses in church, us grinning while listening to funny touching speeches basically the unexpected moments we had because we were simply so happy. The composition of photos was genius, some of the photos looked like they could go into magazines and ads! I have so many photos that I want to print and display in my new home because they look REALLY REALLY good. I have nothing but praise for you guys and you can be rest assured that word of mouth is the best form of promotion and advertising! Thanks again for a job well done.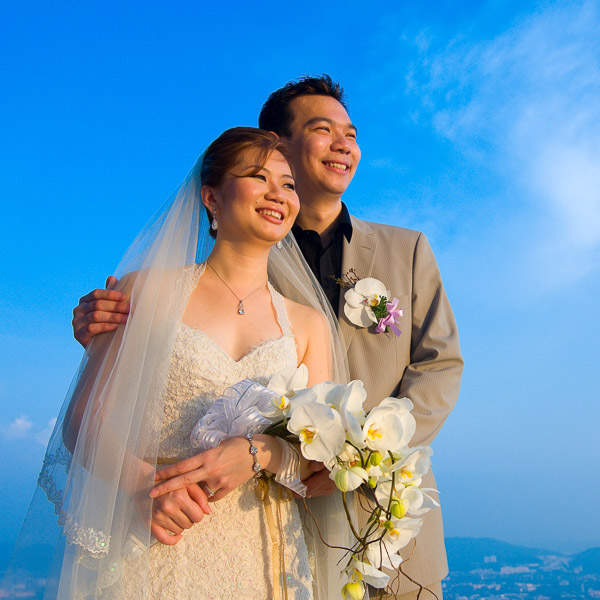 Jeff and Germaine (KL Tower)
"Hi Grant, Hope this email finds you well. We have received the CD from the family member 2 weeks ago. We absolutely thrilled with the photos and DVD that you have put together. We thank you and your team for the awesome job that you have done."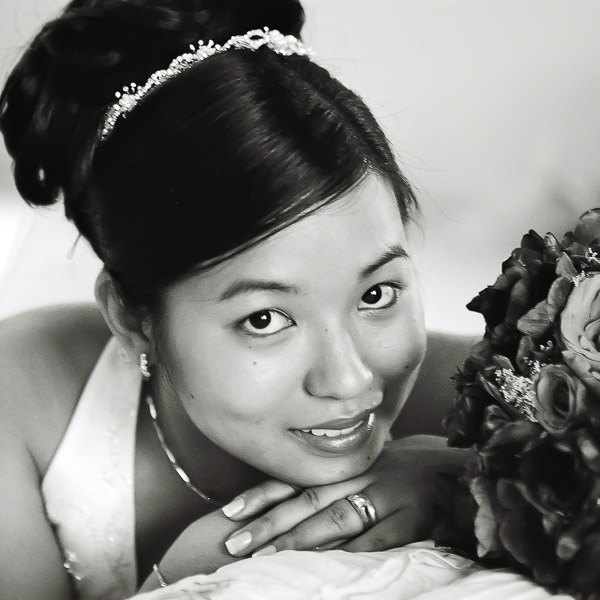 Natasha (KL)
"Ohmigawddd!!!! WE LOVE IT!! WE LOVE IT!! WE LOVE IT!! I shall recommend you to everyone and anyone who is even thinking about getting married!! Thanks again!"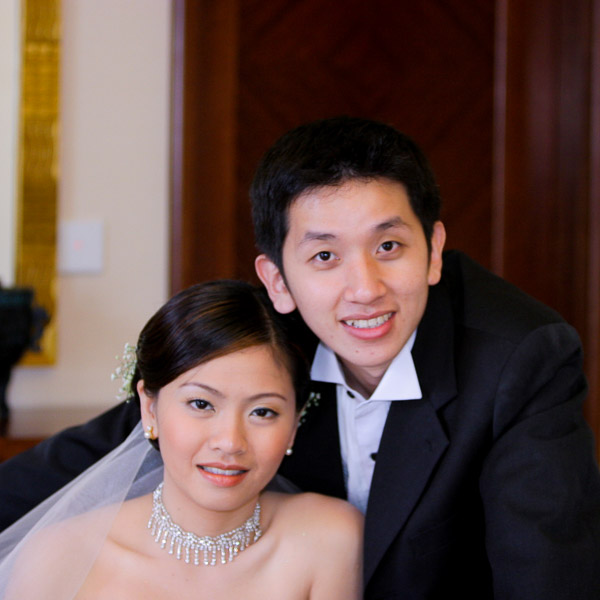 Tony & Liz (KL)
"The photos are great! Thanks for capturing this sweet moment of our life. I'll sure make recommendation to all my friends who will be getting married."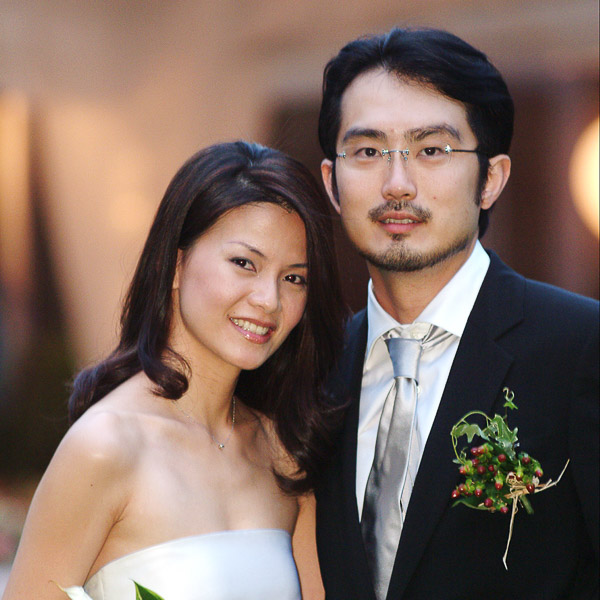 Mervyn & Carina (KL)
"You're one of the very best things that a couple could ever dream of having for their big day! You're not only a dream catcher, you're a dream maker too! And you can be very addictive' as well! Thanks for the fond memories 'the moments' in all the beautiful pictures! Totally looking forward to working with you again!"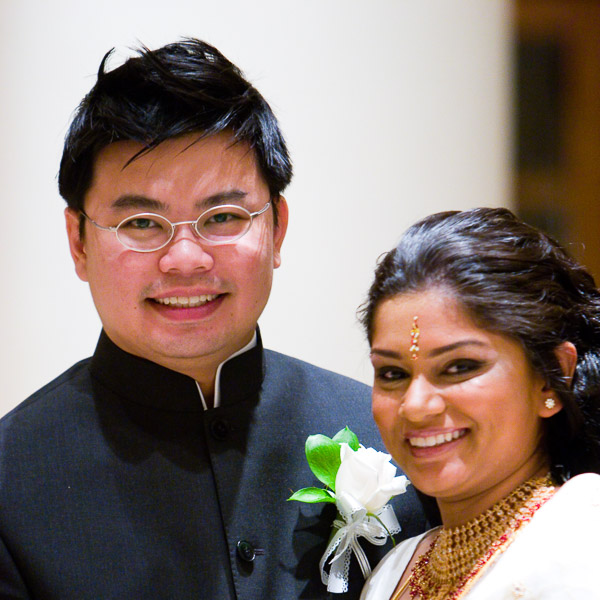 Beng & Priya (KL)
"When we were looking for a photographer, we wanted one who would be able to capture every detail of the wedding so that our relatives from overseas who couldn't make will feel as if there were there. You did that and more; especially with the album. The way one of the most important chapters in the story of our lives was unfolded with a seemingly magical quality. Thanks so much again for your help in capturing the memorable moments of our wedding. Now not only do we have our memories to rely on, we've got a brilliant set of pictures to boot"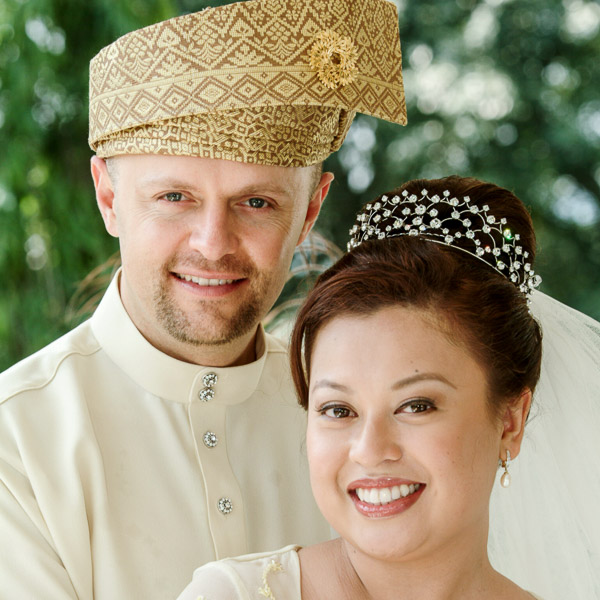 Paul and Marissa ( Carcosa, KL)
"Paul and I wanted someone who would record all those little moments that we would have missed. As the bride and groom, we were too caught up in the moment to take in all the details "" I loved seeing the photo of my little nephew dancing up a storm, my mum touching up her makeup before the big event, my parents-in-law helping Paul with his tuxedo, that perfect shot of my father smiling and declaring us husband and wife, all our family and friends laughing and mingling. Thank you Grant, you caught it all."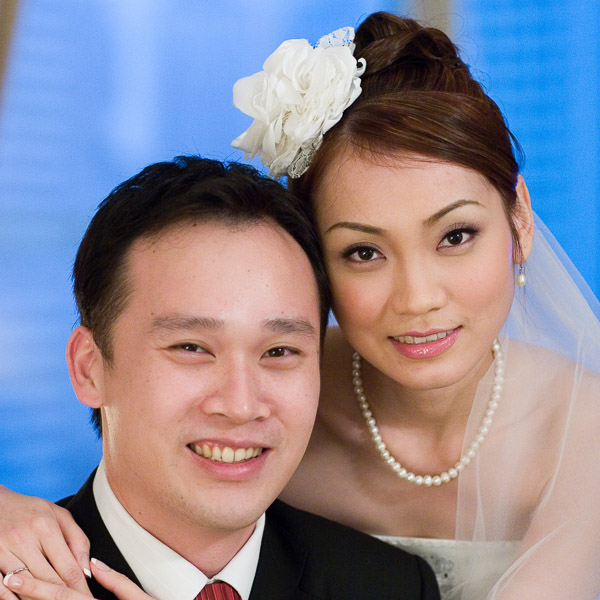 Sabrina and Eric

"We would like to express our thanks to you for capturing the moments of our wedding. Thank you for the wonderful photographs that you captured and the display of professionalism and friendliness throughout our wedding. We really, really enjoy the photos you all captured."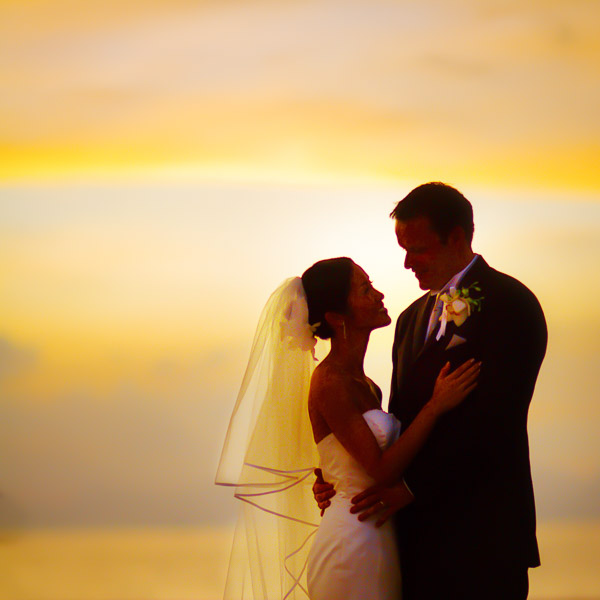 Yuki and Michael (Four Seasons Langkawi)
"Hi, Grant. We received our photo album. Looked Awesome. We loved it! Thank you very much." ~ Yuki Inagaki (Japan)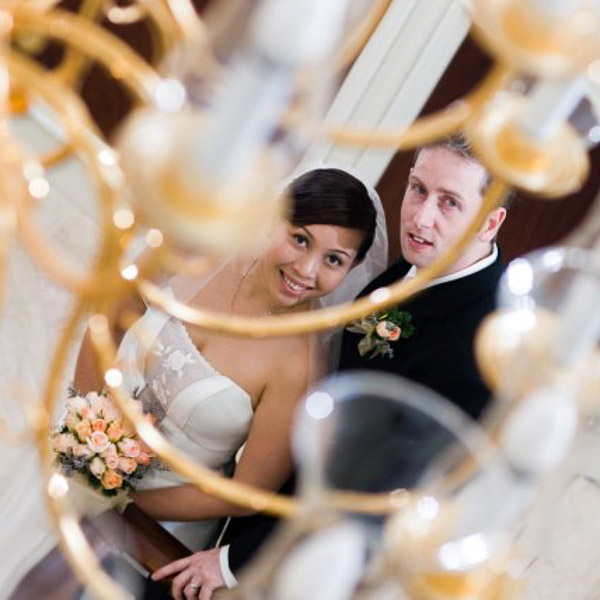 Matthew and Liz (KL)
"Just let me say how lovely the photos are & how everyone I have shown raves about them. Your work is outstanding" ~ (From Matthew's mum in Australia)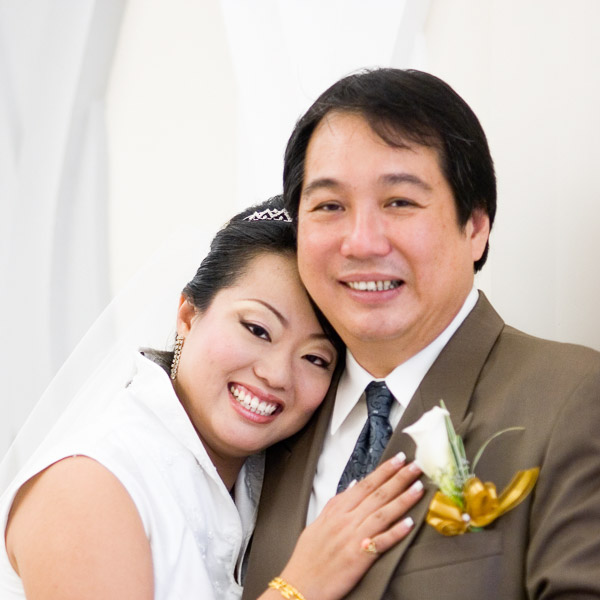 Chia and Alex (KL)

"Grant captured the beauty and magic in what must have been the most chaotic day of my life – my wedding day. Through the nerves and the hiccups it felt like we barely made it through the day, but today when I look back at the wedding photo album Grant created for us, I feel an overwhelming sense of warmth and love. Nothing is worth more than that – capturing love so that it lasts forever." ~ Lorela Chia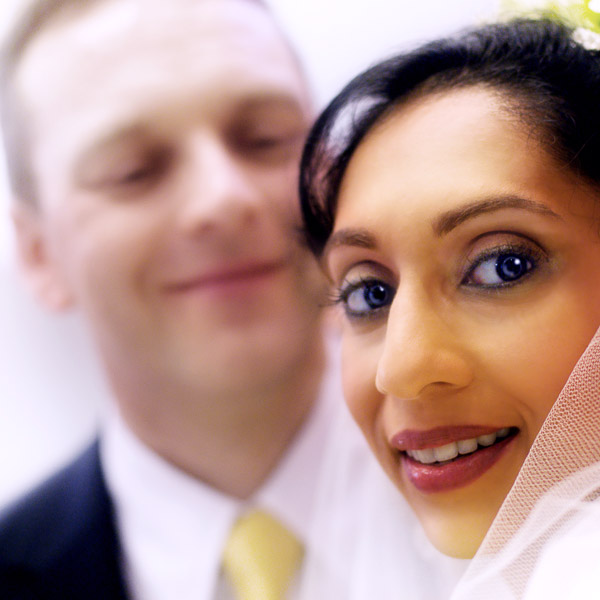 Peter & Nitha (PJ/KL)
"We would like to thank you for the really great photographs that you took of our wedding. They were exactly what we wanted and we are delighted with them."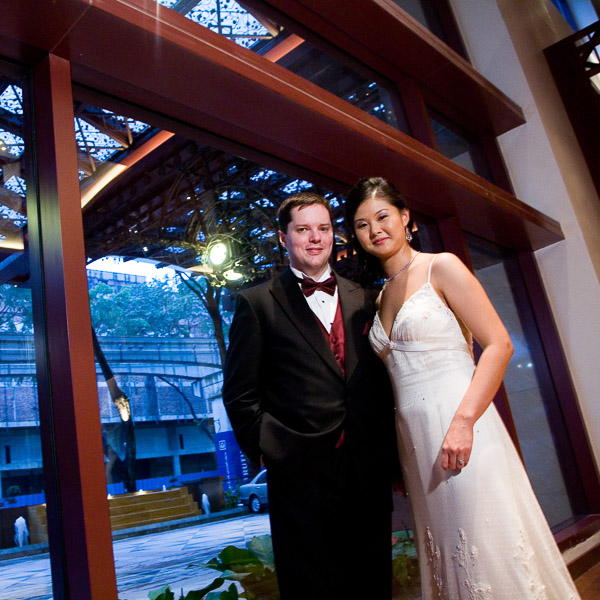 Myles and Jeanine (KL)
"Thanks so much for getting it ready for us. We've looked at the pictures and my parents, Myles and I are very happy with them, they are fantastic! Thank you so much to you and your team for being there with us on the day. We look forward to seeing you all and your wonderful pictures next year at my sister's wedding."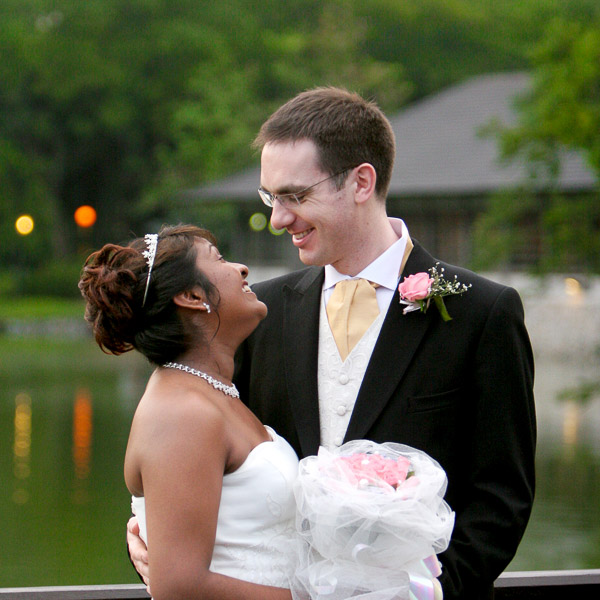 John and Renita (KL)

"We've been looking through the pictures from the 23rd April they are terrific. Everyone has been extremely impressed and I'm sure you'll have some enquiries from the UK! Thanks again for your hard work" ~ John & Renita (Nottingham, UK)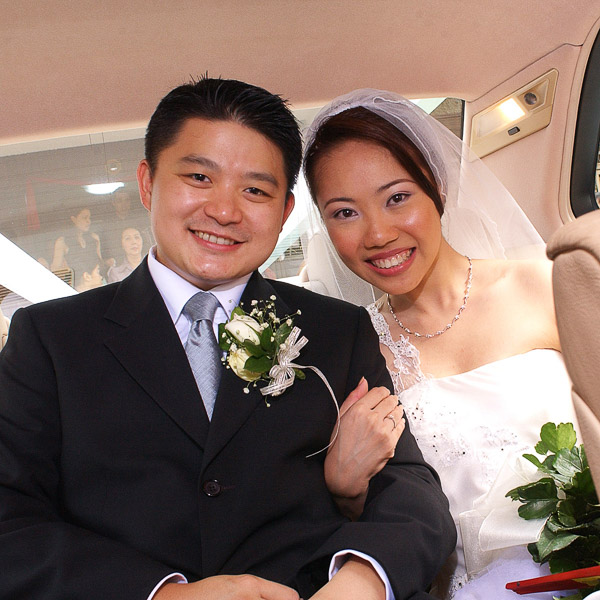 Andrew & Joyce (KL)
"We would like to thank you for the beautiful photographs of our wedding. We could not have picked a better photographer for this very special day of ours."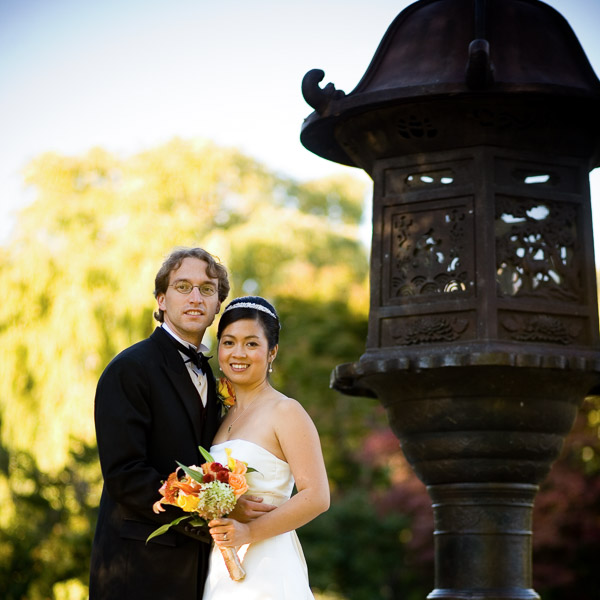 Randy and Yin Mei (Boston USA)
"Great pics in Boston, I've gotten lots of "wow!"s from people."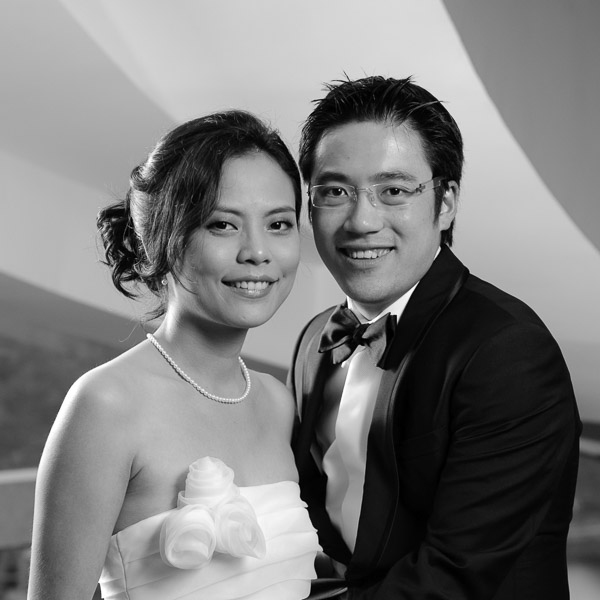 Kirstie and Danny (KL/Subang)

"Thank you for being so accommodating and understanding throughout our wedding. I felt like a model/star throughout the day"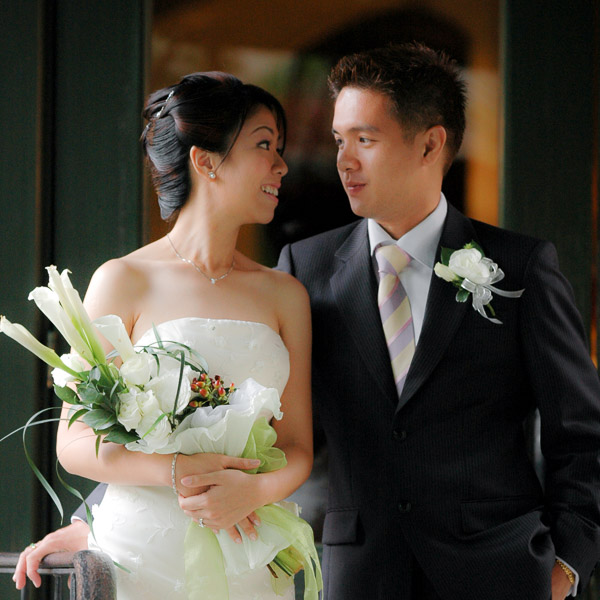 Cheryl & Jin (KL)
"Thanks for putting together THE most wonderful album! Jin and I are very happy with it. Made its round during CNY among relatives and friends, they were all impressed. Both by the quality and professional effort put in."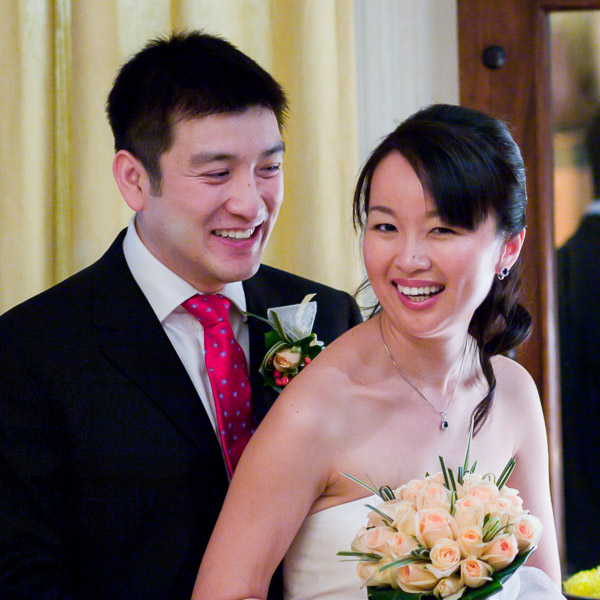 Ian & Grace (KL)
"The photos are fab! Everyone loves them!"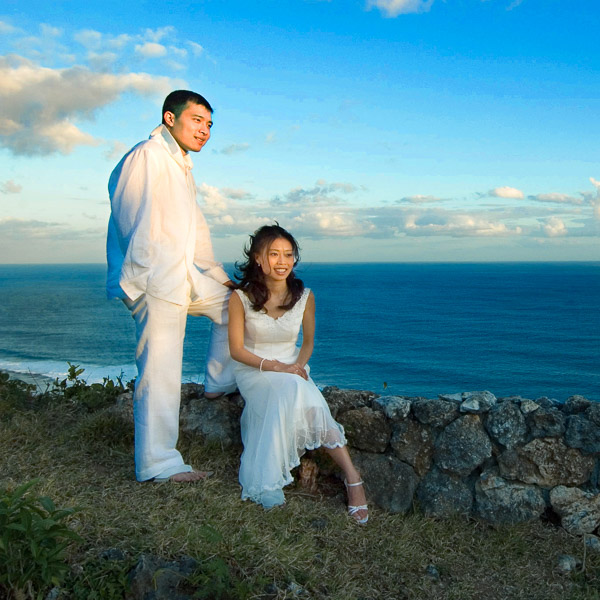 Michele & Vic (Bali & KL)

"Thank you very much for the fantastic album! Needless to say, the photographs were amazing and the slide show you prepared was so lovely it moved people to tears :) We are so glad you made it to Bali to capture our special day and for covering our reception in KL. We are still ooh-ing and aah-ing over the photos and were sure we will garner the same reaction from our friends and family for years to come! Thank you, thank you, thank you!"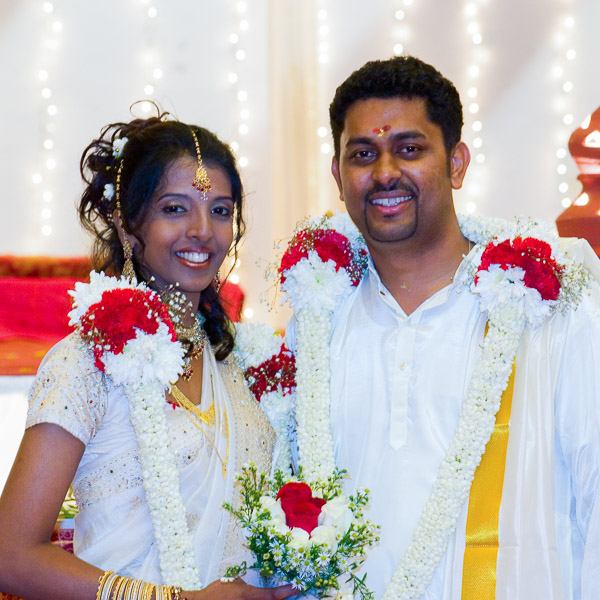 Dina & Sandra (KL)
"Thank you so much for putting up with us and capturing every bit of our wedding. As for the slide show, it was simply amazing and beyond description. We've had many wonderful compliments from relatives and friends who were so impressed with your friendliness, patience and talent and have since been enquiring about "Grant Corban Photography" and Sandra has been recommending you to everyone without fail. People say pictures paint a thousand words and truly your work paints more than a thousand as it makes us beam in joy every time we look at each and every one of them".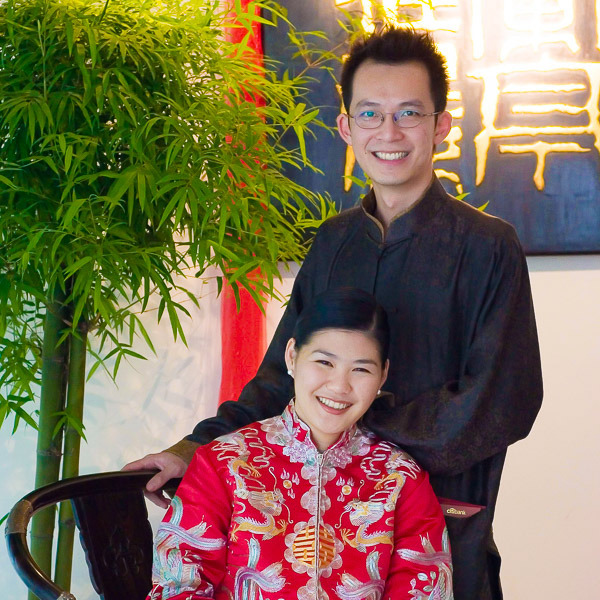 Huey yang and Dylan (KL)
"Enjoyed your work tremendously and simply impressed with what you did at Dylan and Huey Yang's wedding. What was far more impressive was the human touch and friendship that you extended to them and visible on each shot and I think above all, the images of Huey Yang's dad had to be the best shots ever. Capturing only the joy that lit up his countenance will forever hold that delightful image in the heart of Dylan, Huey Yang and family. What drew us to write this mail is that you did not take on their day as another job, but rather a calling to bless and delight those that had so wisely chosen you to capture every essence of their day with your humour, talent, friendship and above all , your heart. Thanks Grant!" ~ Kevin and Jin (Friends of the family who observed us on the day)
And there are even more below!
"Thanks you so much for your wonderful work and professionalism! We would like to send our deepest appreciation for giving us the chance to enjoy our wedding day now, looking back at the pictures. The real day flew by us and your work is the only thing we could reflect back on. I didn't get very good pictures out of the other cameras around and I must say I was depending shots taken by the 3 of you. What can I say, you never let me down, you all did a real good job. I must say I am truly happy you were part of our special day." ~ Lin
"Thank you very much for the lovely album. Absolutely magnificent I've been asking everyone to go to the website to see the photos "" thank you." ~ Thayalan & Pathma. And then a few months later: "Hello Grant, We were looking at the wedding photo's again the other day as we were celebrating our 10 month anniversary. There were wide grins on our faces looking at the photos that you and Hock Seng took as it made us feel that were at our wedding ceremony again. So we thought of dropping you an email to say thank you for doing a grand job and making the wedding such a memorable day. We are re-living our wedding ceremony every time through your photos. Thank you again Grant.
"Grant, the pictures are beautiful! You really caught the spirit of the day!" ~ Raymond and Christine
"Just wanted to thank you for a great job covering our wedding exactly a month ago from today! We had tremendous fun looking through the pictures, your skills and experience came through very evidently, particularly where flexibility was required as people and situations are always unpredictable! We are also appreciative of your friendship, this made a tremendous difference in our comfort level throughout the day. It would have been a completely different and less enjoyable experience had we all had the typical vendor relationship! We hope you enjoyed the session as well." ~ Chin Toh & Suet Li.
"We had a BLAST at the wedding, and all the albums and pictures were WONDERFUL, the black and whites were AMAZING!!" ~ Hui Ann and Kengo
"It was great working with you. thank you for your patience and mostly, thanks for capturing the essence of our entire special day...excellent photos they were!" ~ Eluan & Derek
"Great job Grant! Like what other people have commented before, u really capture the ESSENCE of the wedding, the very natural expression of everyone, young or old were captured by u! This is something I want for my wedding photos too! To my friends who are getting married soon, I am recommending u to them" ~ Siew Miin
"Just saw your updated website (the one that attracted us to "must-have" you). Wished we can have a renewal wedding again soon and enjoy all your great works =) Maybe we can get our son, Isaac's portraiture done first. Just wanted to let you know that most of our friends/colleagues whom are planning their weddings are always telling us that you are booked on their chosen days...hahaha..now I also gotta remind my friends getting married to book you early. Simply fantastic! All the best!" ~ Jo Anna
"Thanks for capturing all the special moments on our wedding day, they are absolutely beautiful." – Imm & Vincent from New Zealand
"My mother in law didn't understand why I changed my wedding date to get Grant to cover our special day. Once she saw his photos she knew why!" ~ Anna Lee